About
About Janine Horak and Genuine Bijoux
"Jewelry design is an expression of my creative drive. I love to capture beauty that can be worn again and again." – Janine Horak
Art has always been Janine Horak's one true calling. Originally from South Africa, she immigrated to the US with her parents and two brothers in 1994. With a Bachelors in Business Administration from Concordia University, she pairs good business sense with a passion for jewelry design. The two meet in her online collection, Genuine Bijoux.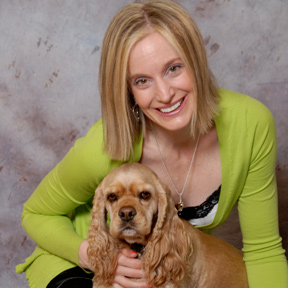 Early Love of Art and Design
Art and design have been constant companions throughout Janine's life. All through childhood she made up art projects, even if her mother's pantyhose were unfortunate casualties. In grade school she sold homemade chocolates to her classmates. In high school she spent her weekends tutoring young girls in art. She's even been commissioned for portraits. Today, one memory remains strong: the first time she saw a jeweler working behind glass. It fascinated a grade-school-aged Janine, kindling a great love of jewelry design and production.
Janine is fortunate to have a stable of supporters who endlessly encourage her. While at high school in South Africa, her art teacher, Ray Stoltz, taught her to truly see; she's forever grateful for that gift. Her godmother, Meryl-Sue, has also been incredibly supportive of Janine's pursuit of artistic fulfillment. Above all, Janine credits her mom for much of her inspiration.
Origin of Janine Horak's Jewelry Design
In fact, Janine's mom unknowingly brought about the beginnings of GenuineBijoux. While cleaning out her vanity drawers one day, Janine found some old jewelry that she knew she'd never wear. Instead of throwing it out, she kept the beaded bracelets and pearl necklace and went to a craft store, intent on creating something she'd love. The results were stunning.
Janine was hooked. She fashioned even more pieces, original jewelry designs of her own creation. That year, her Christmas gift to her mom was a custom pair of earrings. Her mom wore them to work, where coworkers inundated her with enthusiastic compliments. Suddenly Janine had all sorts of orders to fill.
Birth of Genuine Bijoux
Thus Genuine Bijoux was born. 'Bijoux' is French for jewels or treasures.'Genuine' comes from Janine's determination to live life with passionate authenticity…and perhaps there's a bit of divine inspiration there, too.
The logo for Genuine Bijoux is another of Janine's designs. She took her cue from old notary seals, how they authenticated a genuine document. She created a brand that conveys the spirit of a genuine original. Janine packages her jewelry in round tins, each of which carries the imprinted logo that signifies a GenuineBijoux piece. Her commitment to authenticity is present throughout GenuineBijoux, from the logo to the quality materials to the beautiful designs.